A UPS seasonal employee in Florida allegedly hid packages containing electronics while on the job and later stole them, police said.
The Miami employee, who assisted a full-time driver in unloading packages at several locations, was arrested for stealing packages on two different occasions this week, according to court documents.
Emmanuel Reggin, 18, has been charged with third-degree grand theft for allegedly attempting to steal at least $2,800 in electronic equipment, according to arrest records.
Court documents said the first incident took place on Monday when Reggin was unloading a UPS truck with 5,500 boxes delivered to a Miami Nektova fulfillment center, which, according to its website, is a global distributor of branded consumer electronics.
As he was unloading boxes, Reggin allegedly put three packages under several dumpsters outside the company, investigators said.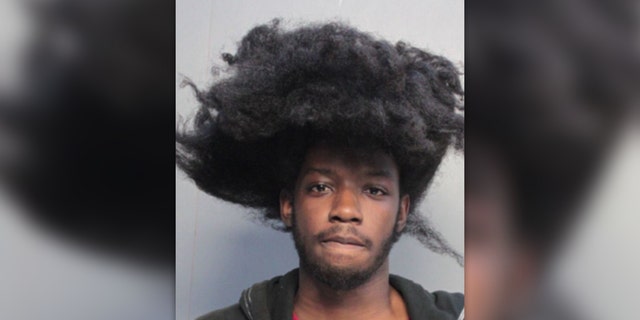 Emmanuel Reggin, 18, has been charged with third-degree grand theft for allegedly attempting to steal $2,800 in electronic equipment, arrest records said. (Miami-Dade County Department of Corrections and Rehabilitation)
The packages contained nearly $2,000 in technology equipment, including two Kindles, an iPad 7 and a Microsoft Surface Pro, according to the affidavit.
Video surveillance obtained by Miami police allegedly showed Reggin returning later Monday evening in a silver 2015 Nissan Altima to retrieve the packages.
The next day, Reggin was working at the Nektova facility again, assisting to unload 2,500 more boxes. When he was unloading on Tuesday, he grabbed three more boxes, court documents said, adding that he had placed one under a dumpster and the two others inside a different dumpster.
A Nektova facility manager was later notified that a package was spotted under a dumpster, according to the affidavit, which added that the manager then checked the rest of the dumpsters and found two more packages.
The packages contained an HP laptop and two Sony PlayStation 4 consoles, court documents said, adding that the merchandise was worth more than $1,000.
The facility manager reviewed security footage and immediately notified a UPS investigator.
On Tuesday evening, Miami police and UPS investigators were at the facility investigating when Reggin drove past the building, according to court documents.
When Reggin noticed police were at the facility, he fled the scene but was stopped several blocks away, investigators said.
Officers searched the car and found two Kindles in the trunk, arrest documents said, adding that Reggin confessed to stealing the packages. He told investigators an iPad 7 and Microsoft Surface Pro were at his Miami home and investigators then went there to get the items, according to court documents.
"UPS is working with law enforcement and the person in question is no longer employed by the company," UPS spokesman Matthew O'Connor said in a statement to Fox News.
"We'll defer further comment to the responding authorities," he added.
UPS hired 100,000 seasonal employees this holiday season, according to O'Connor.
drunk Florida man allegedly shot a 7-year-old boy in the leg at his home, while the child was playing with a toy gun, according to police.
Anthony Knuth was intoxicated after drinking whiskey and beer when the incident unfolded in the city of Sanford, central Florida, on Saturday night, Click Orlando reported citing a police affidavit. The public information officer for the Sanford Police Department did not immediately respond to a request for comment from Newsweek.
The child was with his mother, who was visiting Knuth's brother. A number of other children were also at Knuth's home at the time. The identities of the mother and son have not been revealed.RELATED STORIES
The kids were in the lounge playing with Nerf guns, when Knuth told them he had a real gun, and he was going to load it. The 30-year-old then shot the child in the leg, according to Sanford Police Department.Ads by scrollerads.com
At the time of the shooting, the child's mother was in another room. She heard the gunshot and rushed in to check what caused the noise. The woman found her son with blood on his leg. Children present told the woman, "Anthony shot him."
According to police, Knuth expressed concern he would go to jail because he had shot a child.
The boy's mother rushed her son to hospital. Sanford Police Department officers were called to the emergency room at around midnight on Sunday.
Tests revealed the bullet had caused an open fracture below the child's left kneecap. The affidavit stated the child would require surgery to remove the fragmented projectile from his limb.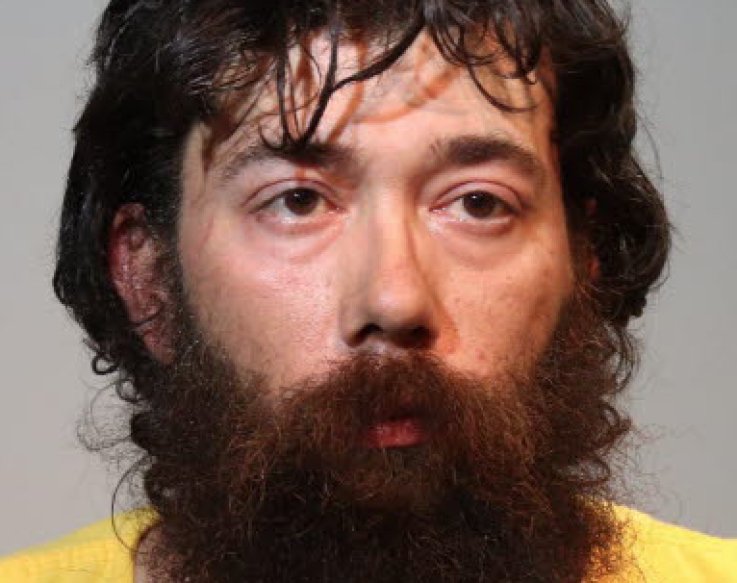 In an interview with police, Knuth said he had drunk beer and Southern Comfort liqueur on the night of the shooting. He claimed he couldn't remember the incident. Knuth said if he did shoot the child, it was an accident. Knuth used a .22 caliber gun, Fox 35 Orlando reported citing police.
Seminole County Jail records show Knuth was arrested by Sanford Police Department on Sunday. He was charged with child neglect with great bodily harm, and using a weapon while under the influence of alcohol. His bond was set at $15,263. Knuth is due to appear in court on January 28.
His sister, Heidi Netti, said according to Fox 35 Orlando: "From what I understand he showed the kid the gun and loaded it and shot him in the calf."
She claimed her brother has a drinking problem. "Alcoholism is a disease," Netti said. "I've never drank until the point I can't remember, but I'm in my sensible mind.
"Somebody who's not unfortunately gets in these circumstances and it's not what it looks like on paper. We're going to try to get him out."
It's December which means all your favorite Christmas specials are set to be broadcast. On Monday, Rudolph the Red Nosed Reindeer will find itself in primetime. The 55-minute long special will air at 8 p.m. ET on CBS. As many know, the film spotlights Rudolph and his journey from an outsider to being the hero of Christmas and leading Santa's sleigh. It's what happens in between, though, that causes some viewers to feel uneasy.
As an adult, Rudolph is the saddest thing ever with the bullying and shaming and mean Santa. Probably not as bad as Nestor the Long Eared Christmas Donkey! Where his mom like, freezes to death or something? And these are children's shows. No wonder we're all messed up!— Phyllis (@jerseydevil729) December 3, 2019
Early on in the episode, Rudolph finds himself needing to wear a fake black nose to hide his "different" red nose per his parent's request. He does so to avoid embarrassment, and ultimately is the center of the joke when it feels off and the other reindeer, besides Clarice, make fun of him.
At one point, even Santa Clause gets in on the joke.
Ultimately, you have to blame Santa for the bullying culture at the North Pole. Donner is just middle management. Santa put pressure on his reindeer, so they felt like they had to have the perfect children. #Rudolph #RudolphTheRedNosedReindeer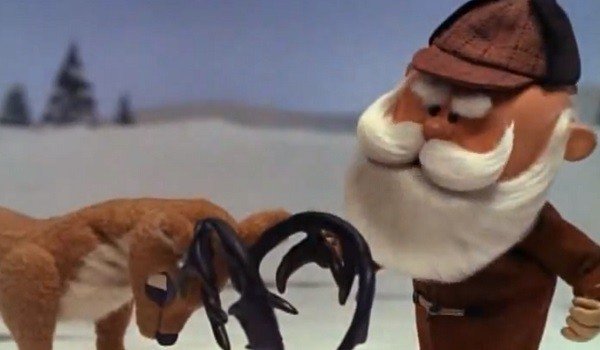 The scenes of bullying strike a chord with some home viewers.
"Between Rudolph and Hermie…The North Pole seems like the most toxic work environment to ever exist. Ruthless bullying and then banishment to the Island of Misfit Toys," another user wrote.
In 2018, one of the special's voice actors, defended the show in an interview with TMZ.
As I watch Rudolph The Red Nose Reindeer , it's incredible the amount of " bullying" going on.48:12 PM – Dec 2, 2019Twitter Ads info and privacySee George Sosa's other Tweets
"I don't think that by getting sensitive to bullying that you want to copy it… you want to get rid of it!" Conley said. "And certainly in Rudolph The Red-Nosed Reindeer, everyone is reconciled happily at the end of the movie and let's hope in today's society, the things that people are bullying about can also be rectified."
Jeffrey Epstein's private wealth banker, who brokered and signed off on untold multiple millions of dollars in controversial Deutsche Bank and Citibank loans spanning two decades for the convicted pedophile, has died from a reported suicide.
The news of yet another mysterious Epstein-linked death comes shortly after the FBI was seeking to interview the bank executive about loans he approved for Epstein and the indicted child trafficker's labyrinth of US-based and offshore companies.
The Los Angeles County Medical Examiner confirmed Thomas Bowers died by an apparent suicide by hanging at his home before Thanksgiving.
Epstein likewise died from a reported suicide by hanging, according to the New York City Medical Examiner.
Bowers headed the private wealth banking division for Deutsche Bank and signed off on millions in loans to Epstein. Bowers, prior to taking over the private banking arm at Deutsche Bank, served in the same top position at Citibank, as the head of the bank's private wealth arm. Citigroup also made massive loans to Epstein, according to records and banking sources who spoke to True Pundit.
True Pundit founder Mike "Thomas Paine" Moore previously headed anti-money laundering for a major Citigroup division during the time frame Citi commenced large loans to Epstein.
"The loans to Epstein were personal and commercial," Paine confirmed. "The Citi loans I can confirm were for more than $25 million. Some were secured, some were not."Little Known Federal Program Pays Off Your Home If You Only AskHome Refinance ProgramAds by Revcontent
Did Citi bend its lending rules for Epstein? Paine said that appears "quite likely," with Bowers and other Citi executives he later recruited to work for him at Deutsche all working to secure the approvals regardless of compliance-related red flags.
And sources said Citi loaned Epstein much more money, eclipsing $100 million and also allowed Epstein to use the bank to send thousands of wire transfers from his accounts. Bowers, who turned up dead just days ago, brokered the loans for Epstein, sources said.
Bowers was the chief of Deutsche Bank's Private Wealth Management division and worked from the bank's Park Avenue offices in New York City. At Citi, Bowers served as the chief of the The Citi Private Bank and previously ran Citigroup's Global Markets and Wealth Management businesses.
And when Bowers left Citi for Deutsche Bank, Epstein followed.
Meanwhile, Epstein stopped making payments on his millions in outstanding Citi loans. But that mattered little because Bowers approved new high-risk loans and credit lines from Deutsche Bank, sources said.
And that relationship with Epstein continued until Bowers left Deutsche Bank in 2015. By that time, Epstein had chalked up untold millions in loans with the help of Bowers who recruited many of his top private wealth top bankers from Citi to Deutsche Bank.
The FBI who was interested in interviewing Bowers, sources confirm. The FBI subpoenaed Deutsche Bank in May for all loans and accounts linked to Epstein and there were many unanswered questions. Deutsche Bank closed out Epstein's accounts weeks after the bank was served federal subpoenas.
Federal law enforcement officials said the FBI planned to interview all Wall Street wealth fund managers who worked for Epstein. Bowers included.
How much money did Deutsche broker for Epstein? That number to this point has proven elusive. The FBI is not talking, but one executive divulged Epstein had secured more than $60 million from Deutsche Bank's U.S. and German arms. Likely that number is larger, but at this point the bank is keeping its exposure quiet.
Just like Bowers had brokered for Epstein at Citi, Deutsche also set the convicted pedophile up with over a dozen bank accounts that Epstein employed to receive and send wires and funds.
One banking executive said Bowers had visited Epstein on his private island at least once. Bowers had also visited Epstein in New York and attended social events at his mansion. Federal law enforcement sources did not comment about these new revelations. However, Citi executives who worked with Bowers said the bank executive maintained an active night life and enjoyed the party circuit.
Epstein also helped bring in a plethora of new business from wealthy associates to Bowers at both Deutsche Bank and Citi, sources said.
"Epstein made Bowers and his financial institutions hundreds of millions of dollars," one executive said. "It really didn't even matter that Epstein stiffed Citi for $30 million in defaults because he brought so much new money, new blood in. Citi made far more than it lost."
Seems like a pattern. The American Banker reports:
Epstein brought lucrative clients into JPMorgan's private-banking unit and was close to former head Jes Staley, who visited Epstein's private island as recently as 2015. Leon Black, Apollo Global Management's billionaire chairman, met with the financier from time to time at the company's New York offices, and used Epstein for tax and philanthropic advice.
Police reportedly found Bowers hanging from a rope in his California home.
He was 55.
Previous press releases detailing Bowers' role with the private wealth arm of Deutsche, detailed the division and its target clientele:
Deutsche Bank Private Wealth Management has been serving the interests of wealthy individuals, families and select institutions for more than a century. With offices across the U.S., Deutsche Bank's Private Wealth Management business division provides a variety of customized solutions to private clients worldwide including traditional and alternative investments, risk management strategies, lending, trust and estate services, wealth transfer planning, family office services, custody and family and philanthropy advisory. Private Wealth Management includes the U.S. Private Bank and Deutsche Bank Alex. Brown, the private client services division of Deutsche Bank Securities Inc., the investment banking and securities arm of Deutsche Bank AG in the United States and a member of NYSE, FINRA and SIPC.
This story is developing.
DECEMBER 6–A Florida prosecutor yesterday filed a misdemeanor criminal count against the 20-year-old man arrested last month for allegedly engaging in sexual conduct with a pair of "large stuffed animal toys" at a Target store.
A misdemeanor information charges Cody Christopher Meader with criminal mischief in connection with the October 22 incident at a Target about 10 miles from his St. Petersburg residence.
The December 5 information accuses Meader, seen at right, of "willfully and maliciously" damaging Target goods "by ejaculating on the merchandise." The court filing notes that "damage to said property being $200.00 or less."
Court records do not list a date for Meader's arraignment. He remains free on $150 bond.
According to a police report, Meader arrived at Target around 2 PM and approached a display featuring characters from the Disney film "Frozen." He then selected a "large Olaf stuffed animal" and placed it on the floor. Meader proceeded to "dry hump" the cinematic snowman "until he ejaculated on the merchandise."
Upon returning the soiled stuffed animal back to a merchandise rack, Meader entered the toy department. There, cops allege, he "selected a large unicorn stuffed animal and began to 'dry hump' this item."
After being detained by police inside Target, Meader reportedly "admitted to doing 'stupid stuff' and admitted that he had 'nutted' on the Olaf stuffed animal."
The Olaf and unicorn dolls were "removed from the store floor" and destroyed, according to cops. (2 pages)
The Pennsylvania woman who relieved herself on a potato bin at Walmart has gotten off with a slap on the wrist for her drunken idiocy, according to court records.
In a plea agreement, Grace Brown copped last month to three minor criminal offenses in connection with her late-July antics in the produce section of a Walmart Supercenter near her Pittsburgh home. As part of the deal, prosecutors dropped a misdemeanor open lewdness charge against the 20-year-old Brown.
Brown, seen in the above Walmart surveillance image, pleaded guilty to public drunkenness, criminal mischief, and disorderly conduct, all summary offenses. She was ordered to pay more than $600 in fines, court costs, and restitution to Walmart.
Security footage recorded Brown "pulling her pants down and squatting on a produce rack where potatoes and other vegetables are offered for sale," according to a criminal complaint. "Shortly thereafter the defendant stands up, pulls her pants up and walks out of the store."
A Walmart worker subsequently informed store security that he "noticed urine on the floor near the potatoes in the produce area," cops said. A Walmart spokesperson said that the store disposed of the soaked spuds and sanitized the area "to ensure cleanliness and safety for our customers."
When police showed Brown and her lawyer store surveillance clips, "Brown identified herself as the female in the video." Prior to her Walmart collar, Brown had been arrested for disorderly conduct, drunk driving, and purchasing alcohol while underage.
OCTOBER 14–The naked Missouri woman who sat on her boyfriend's face and demanded that he perform oral sex on her has pleaded guilty to a domestic violence charge, according to court records.
Amy Parrino, 44, copped last month to a felony assault charge and was sentenced to three years in custody, though a Circuit Court judge stayed the execution of the prison term and placed the Columbia resident on five years probation.
As part of a plea deal, prosecutors dropped a felony sexual assault charge against Parrino, who worked prior to her arrest as an embalmer's assistant at a mortuary.
Parrino had been locked up in the Boone County jail since her arrest last December. She was released following her sentencing and ordered to have no contact with the victim. Parrino is pictured at right in a mug shot snapped in late-September.
Police arrested Parrino following a violent confrontation in the couple's Columbia home, according to a probable cause affidavit. The victim told cops that Parrino punched him and struck him with a variety of items, including a belt and a cell phone.
During the incident, Parrino, who was naked, chased the man around the residence before shoving him to the ground. She then sat atop the victim and directed him to "eat my pussy" while perched on his face.
The man told police that he was briefly unable to breathe while Parrino sat on his face, and that he was "scared to death" during the domestic assault. The victim added that he told Parrino to leave him alone and that he "didn't want to do anything sexual" with her.
The affidavit reported that the victim had cuts on his arms and a cut on the bridge of his nose (which the man said was "from when Parrino sat on his face"). Red marks on his chest, the man added, were a result of Parrino striking him with a belt.
Parrino is scheduled for a court hearing tomorrow to determine the amount of court costs, fees, and restitution she will be responsible for paying. (1 page)
During an argument yesterday morning, a Florida Woman took apart her family's artificial Christmas tree and proceeded to strike her longtime boyfriend with three sections of the fake fir, according to police.
Responding to a call about a disturbance at a Clearwater property, cops made a forced entry into the home Krystall Graham, 38, and the victim share with two children. Upon entering the residence around 7 AM, Graham and the victim were "actively engaged in a physical altercation," investigators reported.
During a police interview, Graham said the couple began arguing "due to the victim setting the TV volume on too high while she was sleeping." As a result, Graham said, she "squared up to the victim and was screaming in his face."
Seen above, Graham also reportedly admitted that she "took apart an artificial Christmas tree, and threw three sections of the tree" at the 38-year-old victim. As detailed in an arrest affidavit, cops noted that the victim had scratches and abrasions on his face, neck, and stomach.
Graham's two children–ages eight and two–were present during the confrontation. Graham and the victim, cops say, have been in a relationship for eight years and "have a child in common."
Charged with domestic battery, Graham was booked into the Pinellas County jail on the misdemeanor count. She was released from custody on her own recognizance early this morning.
NOVEMBER 18–Following his arrest for possession of a hypodermic needle containing methamphetamine, a 380-pound Florida Man was hit with additional felony charges after jail personnel discovered a bag of meth "wedged deep within the belly button cavity of the defendant," according to a court affidavit.
Police responding late Friday to a suspicious person call placed by employees of a McDonald's in Clearwater arrested Martin Skelly when a search of the 41-year-old St. Petersburg resident turned up the loaded needle.
Following Skelly's collar for possession of narcotics and drug paraphernalia, cops asked him if he was in possession of any other contraband, since he could face additional charges if he brought illegal items into the county jail. Seen above, Skelly denied having "any additional contraband on his person."
However, during intake processing at the jail, Skelly was subjected to a thorough body search that resulted in the discovery of a small plastic bag containing 2.7 grams of meth. A jail deputy reported that the baggie was "wedged deep within the belly button cavity" of the 5' 8" defendant.
After the meth stash was found around 1:45 AM Saturday, Skelly reportedly told an investigator, "I was just being dumb and not thinking."
The discovery of the hidden meth resulted in two additional felony charges being filed against Skelly–introducing contraband into a correctional facility and narcotics possession. He is locked up in lieu of $9150 bond.
Skelly's criminal record includes a three-year stretch in state prison for cocaine trafficking and busts for theft, drunk driving, narcotics possession, violating probation, and possession of drug paraphernalia. (1 page)